4pcart.drwuro.com
2-in-1 Game Cartridge
for your Commodore C64/C128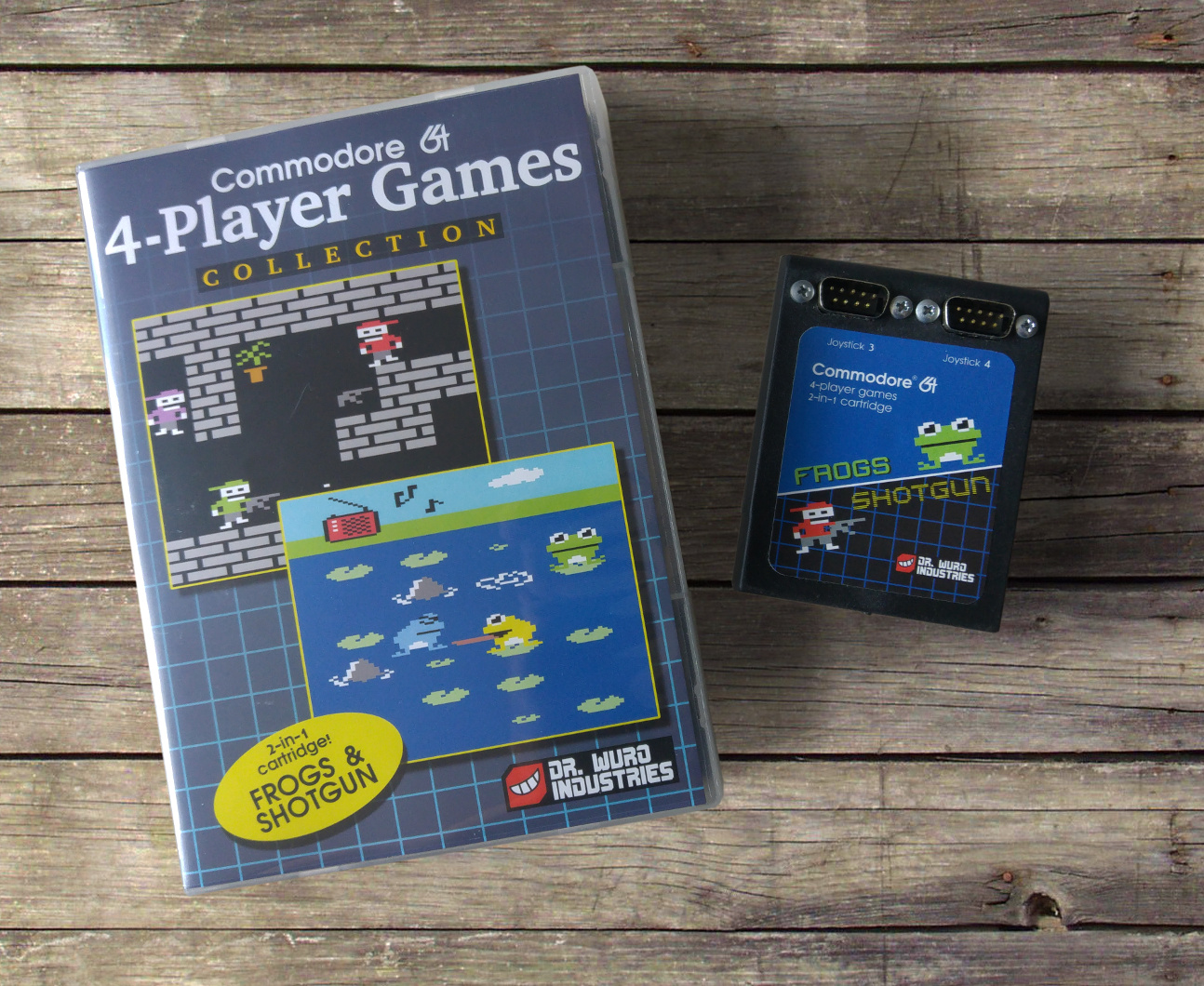 ABOUT THE CARTRIDGE
This special cartridge for the Commodore C64 contains two action-packed 4-Player Games along with two additional joystick ports. This means you won't need any additional device in order to play the games with 4 players.
Simply put the cartridge in your pocket and you'll be the king at every C64 gaming party!
THE GAMES
The games included in this cartridge are FROGS and SHOTGUN, both of them being fun party games for up to 4 players. Check out these screenshots:
THE BOX
The box not only contains the cartridge itself, but also some nice extras. If you are interested to grab one of these nice units, send a mail to email@drwuro.com.
currently out of stock!
Contents of the Box:
2-in-1 cartridge containing 2 games (FROGS and SHOTGUN) and 2 additional joystick ports
printed Game Manual
2 stickers, 1 showing 4 frogs and 1 showing 4 shotgun dudes
2 pins, 1 with a frog and 1 with a shotgun dude (colors will be selected randomly)
2 beer coasters, 1 with FROGS and 1 with SHOTGUN design
The price for the Box is 34.90 EUR. Shipping is 2.90 for Germany or 3.90 international (as letter).
Please note that this item is out of stock most of the time, so please send an e-mail so we can put you on the waiting list and inform you when the next batch becomes available.